Trash and Recycling Pick Up Service
Badgerland Disposal (608-580-0580) provides garbage & recycling pick up on Mondays. 
Schedule and Holidays
When a holiday falls on a Monday, collection will be on Tuesday. 

2023 Town of Dellona Pickup Schedule Calendar
Bulk Pickup
Bulk pickup for any items outside the provided carts is a $50.00 minimum. Please call 608-580-0580 to schedule any items that need collection.

Contact Information
Kimberly Light
Office / Customer Service Manager
Badgerland Disposal, LLC


[email protected]


608-580-0580

Recycling Guidelines
You may download a printable pdf version of the recycling instructions shown below.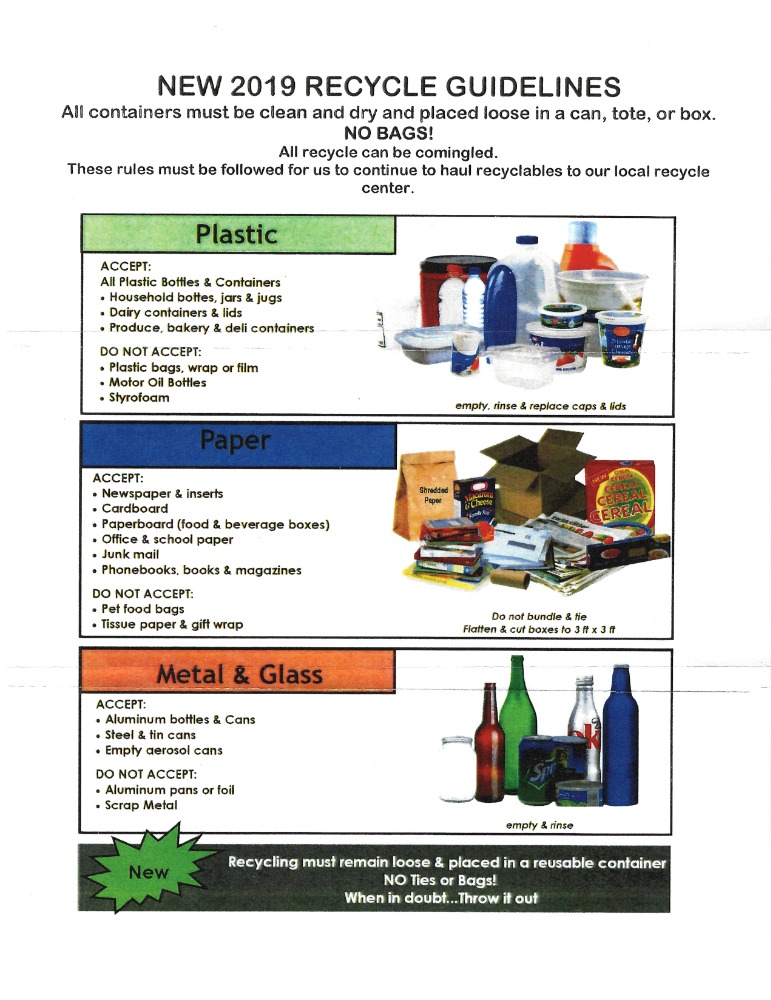 Drop Off Option
Waste Management (608-355-3100) provides a drop-off center at S2439 Highway 12 in Lake Delton for large items or construction waste. The access is off the Timothy Road / County BD roundabout.

See https://www.wmsolutions.com/locations/details/id/714 for hours and information. As of September 2021 the drop off fee is $80 per ton with a minimum charge of $40, plus a $5 environmental fee. Special rates for oversize items may apply. They do not accept yard waste.